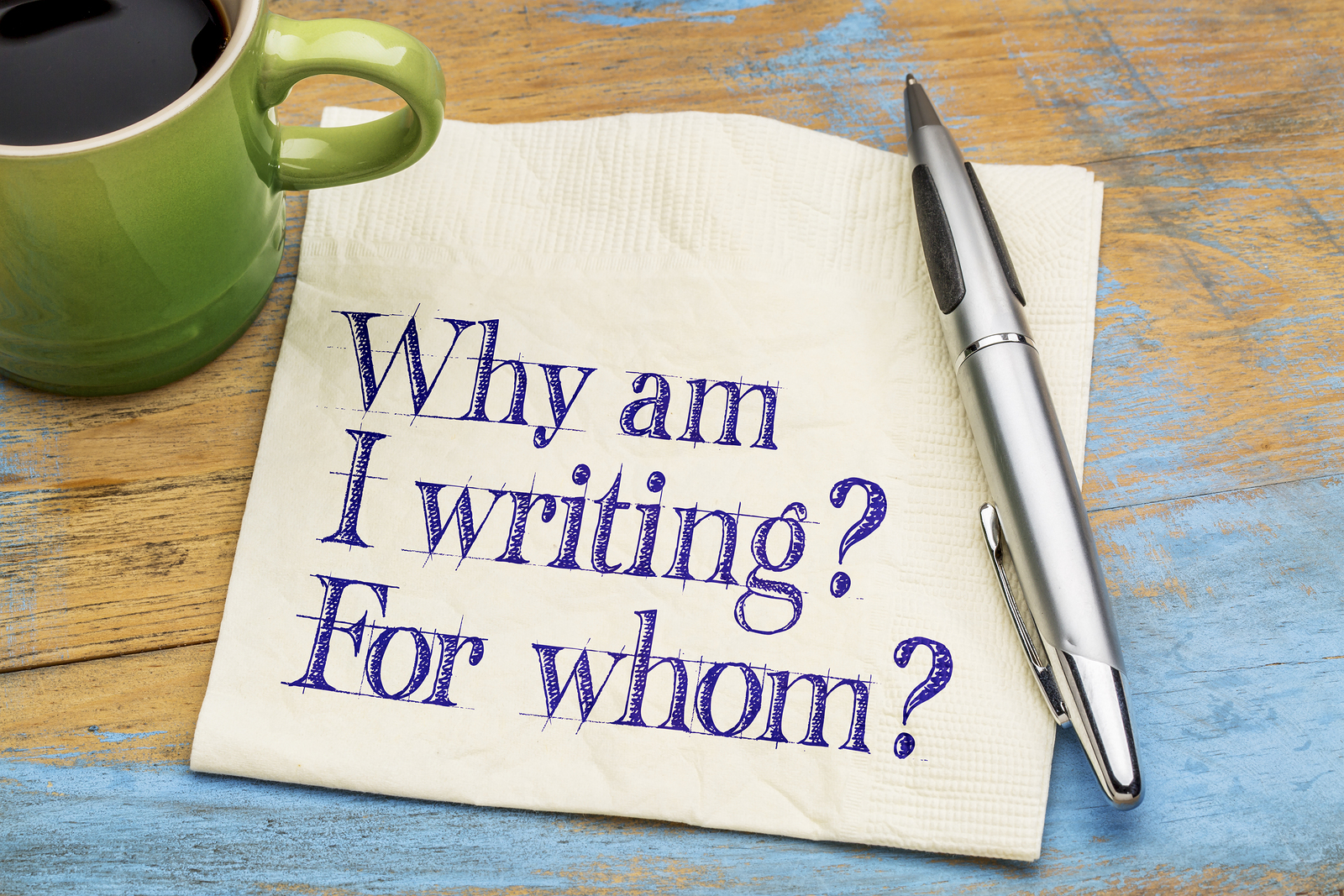 He called me for book publicity and here's what happened.
Ok, so he tells me he wrote a book.
Wonderful.
What is the book about?
My days in the slammer.
Not bad, I think to myself. A life lesson learned type of interview. Could be good.
So I ask him, what are the themes of the book?
What?
The message. What would you like to tell everyone?
How I didn't do it. I was framed.
Oh boy.
Well, that's not something I can help you with.
But wait, I don't want to talk about that.
I want to talk about what it was like behind bars.
OK good. Hoping to get the ball rolling I asked, what was it like behind bars?
I wrote a book.
And . . .
I wrote a book.
So, if I booked you on a radio talk show to have a conversation that would interest the audience, what are some of the topics you would like to discuss?
I wrote a book.
OK, homework time. I told him to take some time to think about the deeper meaning of the messages of his book and how they can apply to the world we live in.
This took him by surprise. He thought if he wrote it that would be it.
We would all buy it and life would be good.
But no, with the self-publishing industry surging ahead writing your book is only the very first step. Now, it's time to compete for sales and authors tell me that this part is not always fun. They spent too much money they did not really have for practically no return on investment.
But what if you could get booked on LIVE radio talk shows to share your message and be heard all over the country? And what if the shows were the big ones in the big cities and you were able to blanket the nation with the nationally syndicated shows? And what if appearing on the shows gave you an ROI? That is, you got something for your money? What if you:
Added power to your media bio by adding big show names to your resume?
Got calls for speaking events or other opportunities from someone who heard you?
Got lots of conversation for social media messaging so you can share content not those constant "buy me" messages?
Realized how important your voice and message is and that you can help change the world?
Felt alive, energized and every day was a chance to light up the world again?
Yes, gimme that radio campaign.
I thought so.
OK, once you sign on with our firm for book publicity, Annie Jennings PR, we help you discover the underlying messaging in your book, that is, how you can help others with your experience. You don't have to know why you wrote your book, the point is you did. And now, it's time to bring your messaging out into the world.
I find there is a core messaging to every author. My job is to find it.
My job is to help you.
This client will go on to be a powerhouse. He will learn why he matters, why his story must be told and people will listen to him. He will be heard all over the country and touch hundreds of thousands of lives.
All because he wrote a book. And Annie asked why.
Annie Jennings PR is a national publicity firm working with authors everyday to help them have a wonderful experience sharing their message. If you would like this for yourself, please be sure to let us know by clicking on the box below. We look forward to speaking with you!